---
Features:
Push-pull self-latching system for quick and easy mating.
Compact design with 2 fibres, 2 power contacts and 2 signal contacts.
Easy cleaning of the fibre optic contact ferrules.
Very low optical losses (<0.10dB).
Reliable design, sealed to IP68.
Optional pre-terminated F2 fiber ferrule, quick and easy on-site installation.
Comply with SMPTE 304M and 311M standards
Description:
This composite cable combines power conductors for TV camera, control wires, and optical fibres for video and audio transmission in a single cable. Specially designed to cope with the heavy demands of outside broadcast. The cable fully meets the requirements of the SMPTE 311M standard for camera cables。 One End is 3K floating plug (FUW),Another End is 3K floating socket (PUW),the optical cable is 9.2mm outer diameter, 3K special optical composite cable. Link Loss:≦0.6+0.6+0.4dB/km*Lm(1310nm)

Specifications: 
Optical Cable Component Parameters:
Inserting and Pulling Times: 20000 Times
Material: Shell is Stainless Steel
Protection Level: IP67
Salt Spray Performance: 48H
Working Temperature: -40℃~+85℃
Insection Loss: ≦0.75dB
Cable Assembly Retention: 500N

Cable Diameter: 9.2±0.2mm
Fiber Mode: Single Mode
Attenuation(After Cabling): ≤0.4dB/km@1310nm
Bending Radius: 10D (Static); 20D (Dynamic)
Tensile Load: 350N (Long Term); 700N (Short Term)
Crush Resistance: 500N/10cm (Long Term); 1000N/10cm (Short Term)
About shipment:
Once order received, we will worldwide deliver within 1 week by DHL for 1 week arrival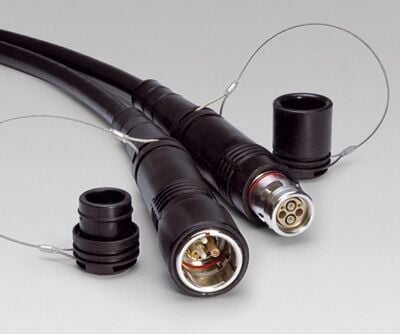 About shipment:
Once order received, we will worldwide deliver within 1~2 days by DHL for 1 week arrival
BY-3K/FP-3K/FS

or Directly Contact us at sales@transwan.com.cn for offline transaction.